Online Services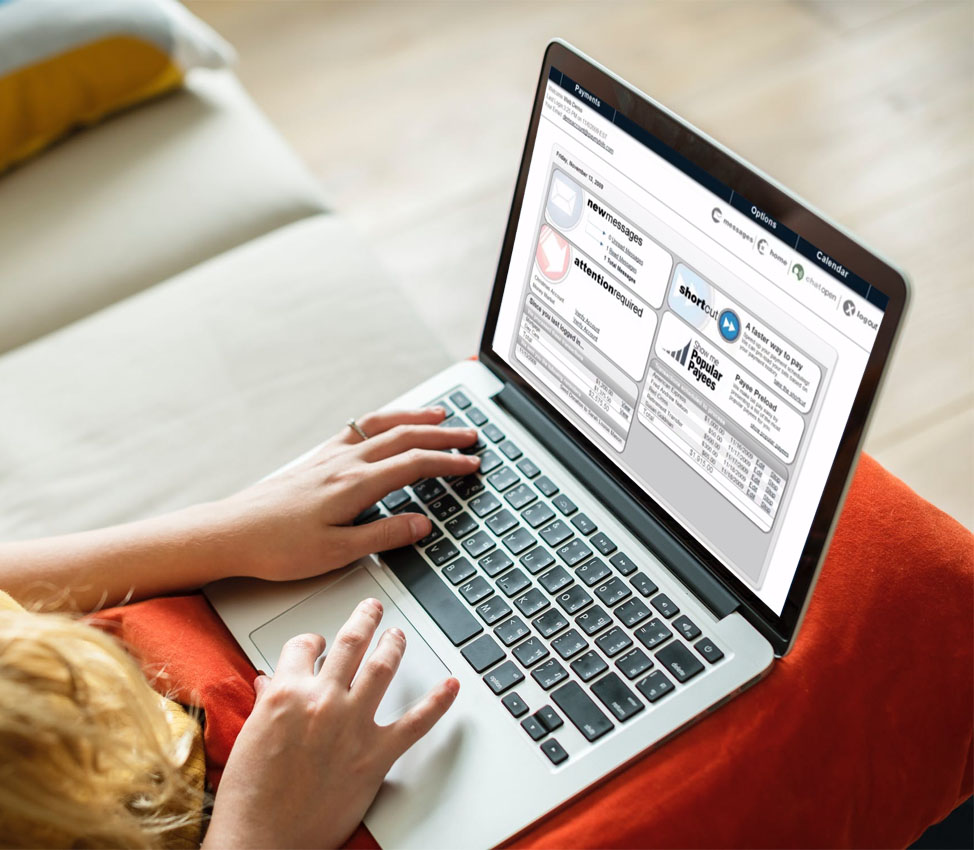 Bill Pay
We Offer FREE BILL PAY Service to our members!
How does it work?
CU Bill Pay is a secure site that you can submit payment to creditors via your computer. Applications for this service are now available. You will be sent a User ID and User number to access this new service, along with easy to follow instructions for building your creditor information and submitting payments. Upon completion, you will be assigned a confirmation number for each transaction for your records. The amounts are deducted automatically from your credit union checking account. When you receive your monthly statements, each payee name will be listed for easy account reconcilement.
How much does it cost?
Bill Pay is a FREE service offered to all of our members. Other fees: Stop payment requests $12.00: NSF returns $28.00. Automatic overdraft transfers from other accounts to cover any shortage in the checking account will continue to be at no charge.
How can I get started?
Simply fill out the Electronic Bill Payment application. Start your CU Bill Pay service today.
Online Banking
CU Online™ is designed to provide you and your family with secure and easy access to your Mountain Heritage Federal Credit Union accounts over the internet. CU Online™ is open 24 hours a day, 7 days a week, and is available to Mountain Heritage Federal Credit Union members only.

To access CU Online™, you must be a member of Mountain Heritage Federal Credit Union and be enrolled in our system.

To use CU Online™, you must be using Internet Explorer 4.0 (or higher) or Netscape Navigator 4.0 (or higher) as your browser, and it must support 128-bit encryption. You can download one of these browsers by clicking on the respective icon at the bottom of this page.

CU Online™ employs industry leading security features to ensure that all of your transactions are conducted with the highest possible privacy and protection. All data is encrypted using 128-bit encryption, the strongest form available, and transfered via the Secure Sockets Layer (SSL) protocol between you and your Credit Union.
MasterCard Secure Code
MasterCard Secure Code is a system created to give you added security when shopping online. Selected merchants use MasterCard Secure Code. When shopping one of these merchants you will be asked for your Secure Code before you can complete the transaction. This code is only known by you and the Mt. Heritage FCU authentication system. click here and establish your Secure Code today.
EZ Card Info
Click to access credit card information
Mobile App
CU Online™, our Online Banking is available at your fingertips, helping you to gain financial freedom no matter where life may take you!
You can download the touchbanking app in your app store:


Experience the Mountain Heritage Difference!
Looking out for the little guy!

Back to Top
THIRD PARTY SITE DISCLAIMER
- By accessing the noted link you will be leaving the Mountain Heritage FCU website and entering a website hosted by another party. Please be advised that you will no longer be subject to, or under the protection of, the privacy and security policies of the Mountain Heritage FCU website.
We encourage you to read and evaluate the privacy and security policies of the site you are entering, which may be different than those of Mountain Heritage FCU.
CLICK OK TO CONTINUE OR CANCEL TO ABORT.
Continue
Cancel